About Me
Director and principle consultant of Purple Co & Business Coach.
Hey Fabulous Health Professional.
If you've landed on this page, I have a feeling that you're ready to turn your private practice into something that will give you freedom, choice, and the lifestyle you deserve.
And you're probably wondering whether I have any idea about how to help you make that happen.
I do.
Because I know EXACTLY what you're going through right now. I've experienced it myself.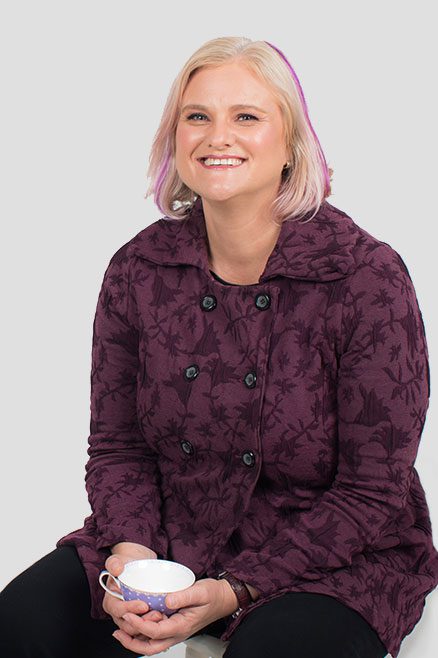 I've been sick of doing all the work. I've reached the point of being ready to "throw it all in" and go get a normal job because it HAS to be easier than private practice.
I've been exhausted by the relentless pursuit of billable hours, outcomes for the sake of outcomes, chasing leads desperately trying to find clients, and feeling like I have to take on every referral I get out of fear of saying "no".
I've been a Rehabilitation Counsellor with a young child, feeling strung out and lost in my own business. It took a lot of trial and error to get where I am today.
I am the director and principle consultant of Purple Co, the Purpose for People Company, helping people return to work following injury, illness or trauma.
Even though I've spent 20 years helping people navigate the effects of forced change in their lives, it took a lot of trial and error for me to find a career and business that works for me.
Right now, Purple Co is a thriving consulting practice with a team of seven expert consultants, producing a minimum of 40% revenue increase each year since 2009. I didn't do it by being "salesy" – but I did have to get over my fear of sales and marketing and learn how to do it effectively.
When you have the right strategy in place, your ideal customers can't help but listen.
This is the key to doing more of the work you love, the way YOU love to do it.
So What Do I Do?
I help allied health professionals like you grow successful, sustainable and profitable practices while doing the work they love the way they love to do it.
I'm passionate about helping allied health professionals know their worth – don't you know that you give people their lives back?
So… why are you discounting yourself?
Why do you allow yourself to remain in the cycle of burnout and frustration?
You deserve better, and your clients deserve better too.
When You Work with Me, You'll Learn How to: 
Increase your personal income and say NO to burnout and overwhelm

Create a steady stream of clients

How and where to spend your time and energy to get the best results for your business

Create the service delivery and income streams that are right for you (no paint by numbers, 7 step system here)

Create a clear path for your lifestyle dream

Charge what you are worth and get it!
ARE YOU READY TO GROW YOUR BUSINESS?
Click below to learn more about how I help allied health professionals find freedom, flexibility and fulfilment in private practice. Let's make success happen – on your terms, your way.