Evidence-Based Practice Begins With You
---
You know that fear, that self-doubt? It's what limits us from changing the lives of others and changing the world.
It also makes life much less fun.
Your Book of Evidence is your
antidote
to fear and inaction.
---
It's for the times when you've lost that fire; when you've forgotten what keeps you going…
and all the things that make you unique, vibrant and worthy.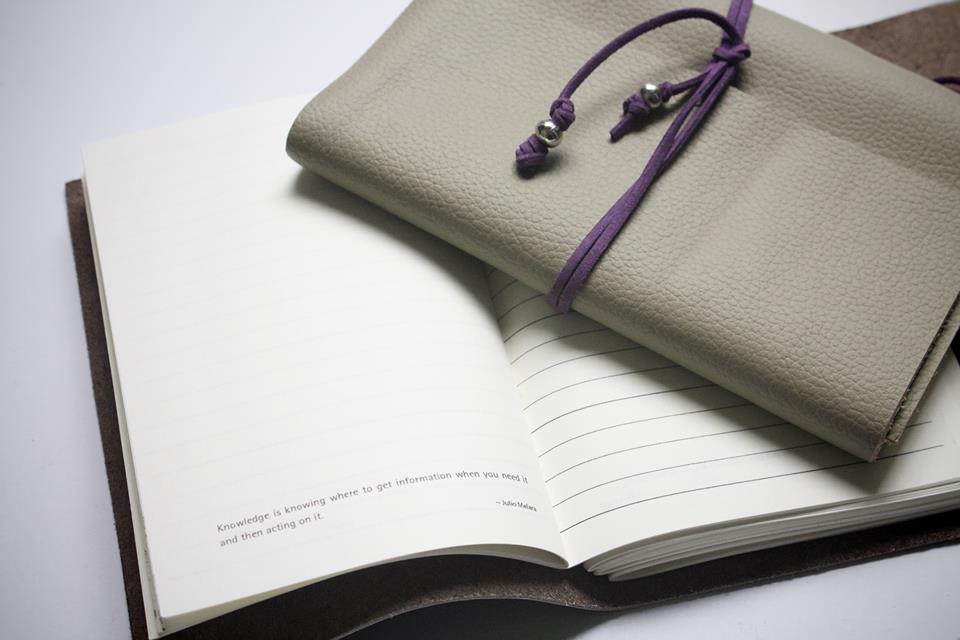 Jo Muirhead, creator of the Book of Evidence
The Book of Evidence has been a very personal project for me. Nearly 4 years in the making, I wanted to create a way for us to record all of the good things happening: all of our achievements, successes, wins (both big and small), our big ideas and our long term goals.
This

is your commonplace book.  
It's the place to keep all of the "thank you's" and accomplishments when you are feeling low, questioning yourself and your talents.
The Purpose?
We tend to focus on the negatives – whether that be in life or business – and we carry those failures, losses and "not good enoughs" around with us everywhere we go.
You deserve more than being weighed down by that little voice on your shoulder that tells you "you're not good enough".
Because you ARE enough. 
And your Book of Evidence is your reminder. 
The Book of Evidence is your proof of all the good and positive energy in your life. It's your library of thank you's, appreciation and praise.
It's the tangible evidence that you are enough and that the impact you have on this world and in people's lives is real and invaluable. 
What's Inside?
Over 380 pages for you to record your triumphs and wins, no matter how small. On every page you'll find a hand-picked quote to inspire you to keep moving forward.
Every Book of Evidence is lovingly hand-stitched and bound.
And the soft, genuine leather? It's familiar, welcoming and a place to call home.
What if you had a gorgeous, bespoke Book of Evidence to give you that boost when you need it most?
There is no better time than now to get one for yourself or as the perfect gift for someone you care about.
Jo. x
"I wanted a way to remind ourselves of all the
good and positive energy

in our lives."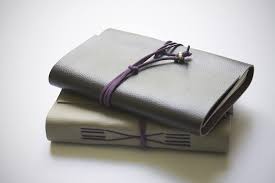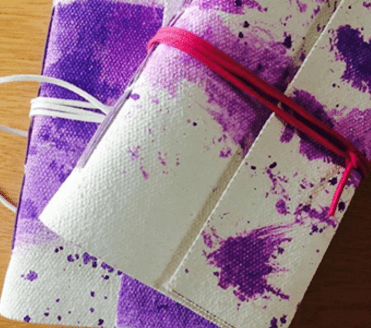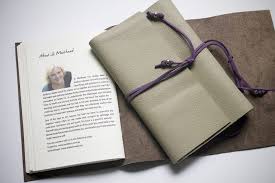 Re-Ignite your Confidence
---
NOW is the time to invest in your very own book of evidence and reap the rewards positive reflection can provide.
Fight off burnout and tiredness

Remind yourself of all the amazing work you do to BOOST your energy, passion, excitement and productivity.
Choose your color!
Investment: $36.00 AUD (leather) or $29.95 AUD (canvas)

Shipping and taxes will be calculated for your location on checkout.
We wrap each Book of Evidence individually – ready as a treat to yourself or as a special gift for someone else.
---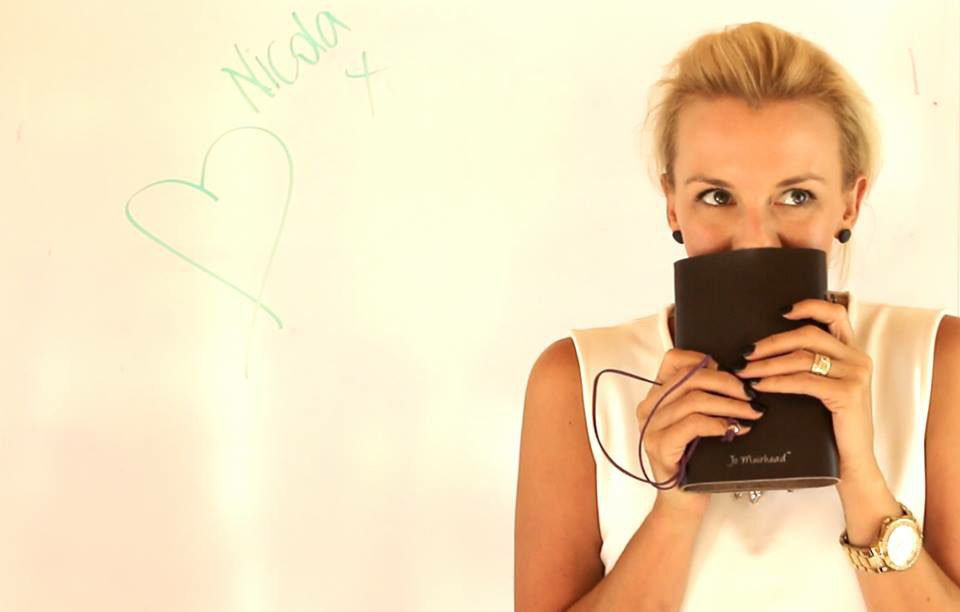 Nicola with her Chocolate Brown Book of Evidence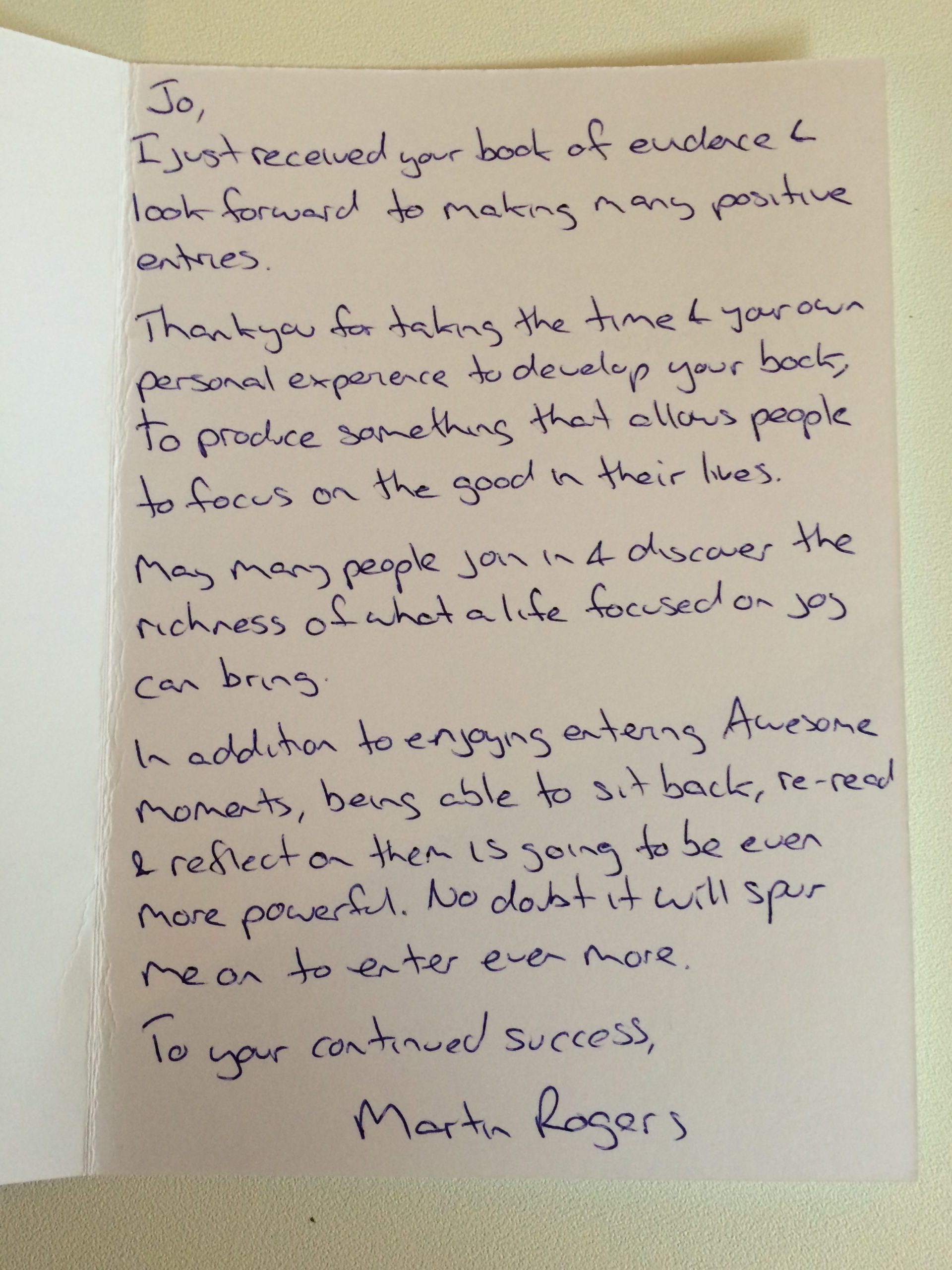 Martin's handwritten thank you note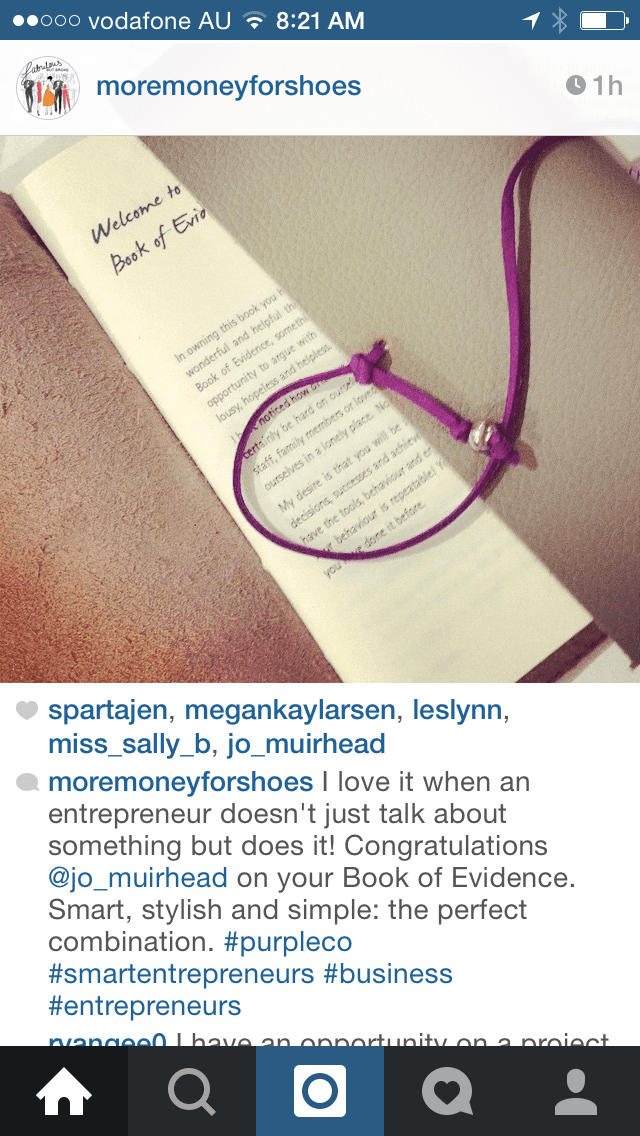 Melissa's testimonial on Instagram with her Light Grey Book of Evidence
Thank you Jo!! I love my very special Book of Evidence.
C.
I just unwrapped mine Jo Muirhead and it's divine. Love it sooo much! … Luxurious is the other word that came to mind – which is actually one of my themes for this year – so it was meant to be 🙂
Jen
Your creation is divine. Love. Love. Love.
Amber
Jo jo. Thank you so much for my copy of the book of evidence … You were very clever to get a quote from me on the first page of my copy. You are a smart lady and made me feel very special. Thank you xx 🙂
Sam
---
Choose your color!
Investment: $36.00 AUD (leather) or $29.95 AUD (canvas)

Shipping and taxes, if applicable, will be calculated for your location on checkout.
I hope you can join me in creating positive change. Build your evidence-based practice from within!