What is it about physiotherapists, OT's Dieticians, Nutritionists; therapists , speech and language pathologists, exercise physiologists, psychologists any other –oligists who create a private practice? What do they do that enables them to build a successful private practice?
• Do you need an MBA? ( the answer is no in case you are wondering)
• Are you born with an entrepreneurial gene?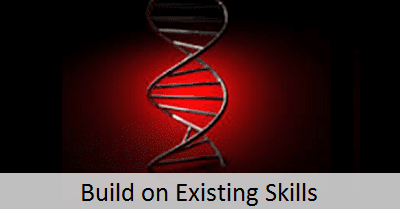 I often meet health professionals who exclaim how lucky I am to have built a private practice I am proud of – the one that serves my needs and wants as well as making a really big difference to the world.
Then they will say " I could never do that" and I find myself invariably asking – Why not? If I can do it, why can't you?
The first answer more often than not is " I don't know anything about business" . Which is really honest. I didn't know anything about being in business when I graduated from university either. And I had some pretty poor role models along my journey who didn't make it easy to learn sound business skills.
In all honesty I believe that you know how to develop rapport and build a clinical service delivery plan while keeping a budget then you have some of the foundational skills you need to build a successful private practice. You see, I build upon existing knowledge and skills and to assist Clinicians to more fully understand their role as business owners, or private practioners, rather than merely service providers.
The #1 thing all of us do who have successful private practices is that we think of ourselves as business owners first, and clinicians second ( or maybe 3rd, 4th, 5th)
Then we realize that there are gaps in our knowledge and skills and go and find the best way to fill that knowledge and skill gap.
What is it you think you need to know next? I would love for you to share your answers below. Who knows your questions might just help someone else build a successful practice too.
Here's to your success
Jo