I read around a dozen business, coaching and self development books each year in order to keep up to date with trends and broaden my knowledge base. I have to say that there are many that aren't worth a second look… but there are certainly some that I feel every private practice owner should read.
So I've decided to put together what I think are the best books around to help you in your practice. Some are old, some are new; all are incredibly useful and informative.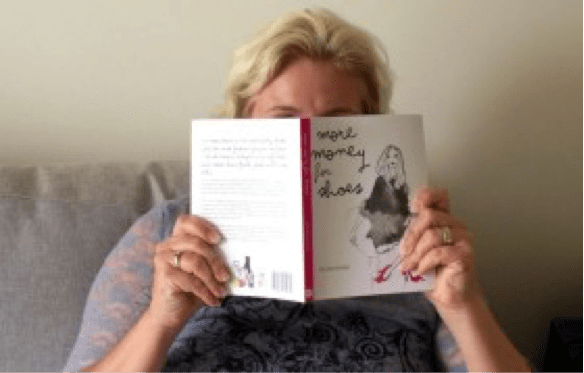 Therapist in a Box
By Sherry Shockey-Pope
Thank you, Sherry, for Therapist Practice in a Box.  If you are a graduate student, a newly licensed clinician, you  may have been in private practice for a moment or for a while, this book has to be on your bookshelf and in your  kindle library.  So much more than a WHAT to do book. This is the HOW to do then WHAT to do in establishing yourself in Private Practice.  I've been in my own private practice for 8 years.  I read this book in 2 days and I now have a month of new things I want I will now implement on account of reading this book.
Sherry's years of experience, her stories and her sense of humour help you to see the importance of the work we do while also understanding how we can do this work and stay sane, be fed and housed and humble.
I have many clients and colleagues to whom I will be specifically recommending this book.
No B.S. Ruthless Management
by Dan Kennedy.
I will admit I was a tad offended why me mentor gave me this book to read, when after all I was LOVED as a manager. What an eye opening read. Seriously, this is ruthless. However what I now understand is that although I may be a great manager and love my people and my team, it takes a LOT out of me to do this. It really depleted me and now I know why. This is an empowering tool if you want to know how to manage people and how to manage yourself.
Influence
By Robert Cialdini
Ever bought something and then realised you were sold something you didn't even really need? Influence is is a really interesting book that delves into the triggers that make us buy.There are some interesting chapters such as social proof – doing something because someone else is; and another on how we surrender logic when a person of apparent authority tells us something different.This is a great book for those of us with our own businesses as we can apply these principles to achieve growth. Obviously some of the examples in this book are highlighting the power of influence in buying things we don't need but the overarching lessons can be used to help extend our reach and influence to those who do want and need what we offer!
The Richest Man Who ever Lived
By Steven K. Scott
The premise of this book is that everything you need for success and happiness in your life is contained in the Bible, specifically the book of Proverbs which is said to be primarily written by King Soloman. Whether you're a religious person or not, there are some great insights here that everyone can benefit from.
King Soloman also built the first temple in Jerusalem and was regarded as the ultimate ruler. He was described as being wealthy, powerful and respected for his wisdom. The book of Proverbs itself is said to contain the rules that Solomon lived by in his attainment of success.This book  is packed with practical advice and examples of what happens when following Soloman's advice. The author himself provides real life examples from his own experiences, showing application of the advice given by Soloman. He takes the reader on a journey of how to apply wisdom and understanding into our lives in order to set us up for success. It's a really interesting read.
Become a Key Person of Influence
By Daniel Priestley
Priestly provides a five step sequence for becoming a highly valued and highly paid person in your chosen industry. He explains that it's not just about being the best at what you do, you also have to promote yourself and become a key person of influence (KPI).The five steps explained in the book are:
Perfect Pitch: Being clear on who you are, what you do, the problem you solve and how you do it.
Publish: Gaining credibility as an expert through writing (books, articles, blogging etc)
Product: Creating information products you can sell, along with audio downloads for example.
Profile: Creating an online presence that makes you easy to find and promotes your expertise and services.
Partnership: Leveraging other people.
He also provides actionable exercises to help you move through these in order. Definitely worth a read.
The E-Myth Revisted
By Michael Gerber
E-Myth is a must-read business book for any entrepreneur no matter what stage of business they're in. If you're thinking of starting your own Consulting Practice, this book is for you. It helps you understand why most small businesses don't work simply because their owners are not really entrepreneurs. They are "technicians" who have had an "entrepreneurial seizure." A "technician," is one of the three basic personalities needed to operate a business, and the technician is the one who does the actual work, skilled or otherwise. The other two personalities are the entrepreneur and the manager. The entrepreneur is the visionary and the living force behind the business, while the manager is the problem-solver who makes sure that everything gets done and that the details get handled. It's great to know which one you are and how you can improve your abilities in the other areas to ensure your business success!
The 7 Habits of Highly Effective People: Powerful Lessons in Personal Change
By Stephen Covey
With over 10 million copies sold, who can deny that The 7 Habits of Highly Effective People: Powerful Lessons in Personal Change is a must read for anybody whether they are in business or not. Despite this book now being 20 years old, Stephen Covey's ability to tap into the fundamental aspects of human nature is still very much modern day thinking – prepare to have your eyes opened! It shares a very detailed program, ideal if you want to boost your career, your business and your efficiency in everyday life. It is quite a lot to take in, and sometimes you just want him to get to the point; but really it is worth devouring every page.
Each day of our lives, we react to both positive and negative triggers with responses that have become habit because the result is comfortable for us. It's hard to change habits easily, many can't because those triggers continue to repeat and therefore our habits do too. You'll learn how to understand the trigger yet change the response to get the same reward. There is a great chapter on networking on the power of weak ties, for example how LinkedIn allows us to find "people like us" quickly in the business world and why this can be so powerful for our business.
The Four-hour Work Week
By Tim Ferris
Reading this book confirms for me that we need to stop trading our time for money and have Relative Income ($$$'s per hour worked). Tim Ferriss insists that you figure out what 'work' means to you. Why are you doing what you're doing? Is it 'income generation' or 'dream fulfilment'? 'Work' is a scientific term; a measure of energy used and has nothing to do with generating an income or fulfilling a dream. What do you think would happen if you re-frame the word 'work' to 'income' or 'dream'? Read this book and find out!
Developing the Leader Within You
By John C. Maxwell
Developing the Leader Within You is Dr. Maxwell's first and most enduring leadership book, having sold more than one million copies. In this Christian Leaders Series edition of this Maxwell classic, you will discover the biblical foundation for leadership that John Maxwell has used as a pastor and business leader for more than forty years. These same principles and practices are available for everyday leaders in every walk of life. It is a lofty calling to lead a group—a family, a church, a nonprofit, a business—and the timeless principles in this book will bring positive change in your life and in the lives of those around you.
According to Maxwell, the difference between average people and achieving people is their perception of and response to failure.
Most people are never prepared to deal with failure. Maxwell says that if you are like him, coming out of school, you feared it, misunderstood it, and ran away from it. But Maxwell has learned to make failure his friend, and he can teach you to do the same.
More Money for Shoes
By Melissa Browne
More Money for Shoes is a gorgeous, practical, full-coloured, innovative, illustrated business book written for women in business (or women thinking about starting a business). It's designed to show you that building a successful and profitable business can be just like shaping a fabulous wardrobe. Melissa's role is that of a business stylist. In the book, she uses fashion analogies to describe and demystify the often intimidating world of business ownership. From composing goals and plans, to dealing with the often feared critical numbers, Melissa shows you how to organise, throw out, build and create a business that will work for you.
Steal Like an Artist
By Austin Kleon
You don't need to be a genius, you just need to be yourself. That's the message from Austin Kleon, a young writer and artist who knows that creativity is everywhere, creativity is for everyone. A manifesto for the digital age, Steal Like an Artist is a guide whose positive message, graphic look and illustrations, exercises, and examples will put readers directly in touch with their artistic side. When Mr. Kleon was asked to address college students in upstate New York, he shaped his speech around the ten things he wished someone had told him when he was starting out. The talk went viral, and its author dug deeper into his own ideas to create Steal Like an Artist, the book. The result is inspiring, original, practical, and entertaining. And filled with new truths about creativity: Nothing is original, so embrace influence, collect ideas, and remix and re-imagine to discover your own path.
Tribes
By Seth Godin
A tribe is any group of people, large or small, who are connected to one another, a leader, and an idea. For millions of years, humans have been seeking out tribes, be they religious, ethnic, economic, political, or even musical (think of the Deadheads). It's our nature. Now the Internet has eliminated the barriers of geography, cost, and time. All those blogs and social networking sites are helping existing tribes get bigger. But more important, they're enabling countless new tribes to be born. And so the key question: Who is going to lead us?
Tribes will make you think (really think) about the opportunities in leading your fellow employees, customers, investors, believers, hobbyists, or readers. . . . It's not easy, but it's easier than you think.
 Screw Business as Usual
By Richard Branson
Branson explains this one best:
"People often associate me with challenges, with trying to break records while sailing the Atlantic or flying in a jet stream in a balloon or going into space with Virgin Galactic. But this book isn't just about fun and adventure and exceeding one's wildest dreams. It's a different kind of business book. It's about revolution. My message is a simple one: business as usual isn't working. In fact, business as usual is wrecking this planet. Resources are being used up; the air, the sea, the land are all heavily polluted. The poor are getting poorer. Many are dying of starvation or because they can't afford a dollar a day for lifesaving medicine.
"But my message is not all doom and gloom. I will describe how I think business can help fix things and create a more prosperous world for everyone. I happen to believe in business because I believe that business is a force for good. By that I mean that doing good is good for business."
The War of Art
By Steven Pressfield
From Amazon: A succinct, engaging, and practical guide for succeeding in any creative sphere, The War of Art is nothing less than Sun-Tzu for the soul. What keeps so many of us from doing what we long to do? Why is there a naysayer within? How can we avoid the roadblocks of any creative endeavor—be it starting up a dream business venture, writing a novel, or painting a masterpiece? Bestselling novelist Steven Pressfield identifies the enemy that every one of us must face, outlines a battle plan to conquer this internal foe, then pinpoints just how to achieve the greatest success. The War of Art emphasizes the resolve needed to recognize and overcome the obstacles of ambition and then effectively shows how to reach the highest level of creative discipline. Think of it as tough love . . . for yourself. Whether an artist, writer or business person, this simple, personal, and no-nonsense book will inspire you to seize the potential of your life.