Do you know what one of the most significant things past clients come back and talk to me about is?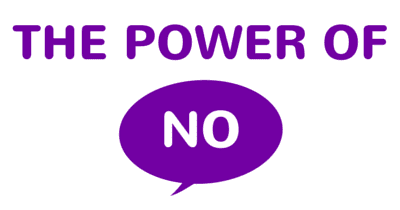 No is such a powerful word. Saying no to the things which are not right for us, not good for us, opens up the opportunity to say YES to the things we should and want to say yes to.
The thing is, if you have too much on your plate, chances are you're saying yes to things you shouldn't be saying yes to. Sound familiar?
Then this weeks video is for you.

If you have recognized that you may be struggling with the issues identified in this video, know you're not alone. I know you because I have been you. Let me help you. Feel free to take advantage of a FREE 30 minute consult where I can help you make sense of your business and how to plan for a holiday. To claim this FREE consult, click here.
Here's to your success.

Jo
P.S. Know someone who could benefit from reading this blog post today? Then share the love………
P.P.S. Health Professionals deserve the lifestyle and freedom that comes with being successful business owners. These are skills you can learn!