Hire Me to Speak
Thought Provoking, Truth telling and Inspiring
Thought Provoking, Truth telling and Inspiring
In this day and age where we have access to so much information and there is so much noise, Jo will engage your audience helping them sift through all the information noise, find the truths for right now and implement real and sustainable change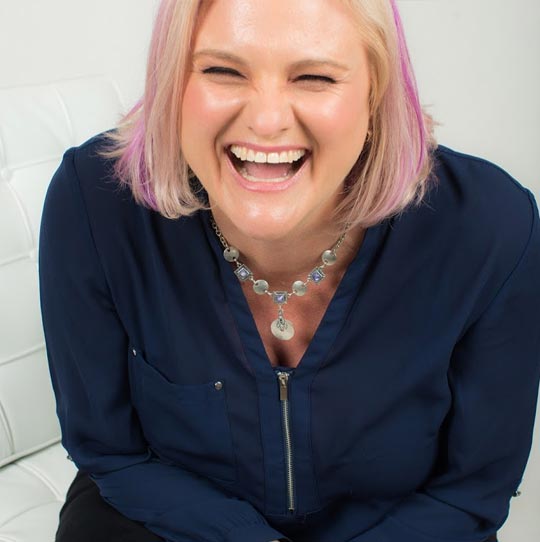 Who Am I?
I've always been fascinated by the intersection between who we are and what we do.
I am passionate about connecting people to purpose through inspiration and innovation. I've grown a successful allied health practice Purple Co, a truncation of Purpose for People.
Work is such an incredibly significant part of our life, yet for so many of us work is hard and leaves us feeling exhausted, unwell and in extreme cases unable to earn at all.
As qualified Rehabilitation Counsellor, I use my expertise in human behavior to help people to make their work work well for them. I know that work is not all of who we are, BUT without work our health, our wealth and the ability to live a fulfilled life can't be realized.
Keynotes
$5000 + GST
+ out of pocket transport where applicable
Key Note #1 - Disengaged, Disconnected and Burnt- out
We are living in a world of Uber connectedness, yet we have alarming rates of anxiety, depression, adrenal fatigue. We wake up in the morning and often our first thought of the day is "I'm so tired". Our last thought for the day is "I didn't get enough done". We are stretched, stressed and living in some altered reality that tells us that if we just do this one more thing then we can have it all. Be healthy, wealthy and fulfilled. We are constantly being bombarded with messages about nutrition, exercise, career development, raising our kids; there are APPS for everything.
In a world rampant with opportunities to engage, we have stopped listening
In a world where connection is in the air, we are feeling isolated, disconnected and alone
In a world full of experts with the #1 thing you need to do right now, we are burnt out by all the should's we keep telling ourselves.
This keynote will inspire you to make a real and lasting change. It will allow you to cut through the noise and hear what you need to do right now to take back control of your health, your wealth and your sense of fulfillment.
Key Note #2 - The Epidemic of Busy
How many times have you said I'm so busy?
How often have you asked a friend or colleague  "How are you?" to hear the response " I'm well, just so busy".
Busy busy busy busy.
We are all so busy all of the time. How is it that we can have so many time saving, energy saving devices at our finger tips yet we still so busy?
And what is this perpetual state of busyness doing to our health and our
capacity to earn?
My Practice, Purple Co has been consistently growing for over 8 years. We are seeing a rise in the numbers of people who cannot work anymore because of the continued stress and pressure they have placed on their body and mind from living the life of Too Busy.
With all the information have at our disposal on nutrition, on exercise, on prevention of illness – this makes no sense.
What would our life look like if we stopped living BUSY?
This Keynote will help you to determine what is busy for busy sake and reconnect with what is fulfilling, health affirming and sustainable for your future.
For Enquiries and Bookings, Please complete this form