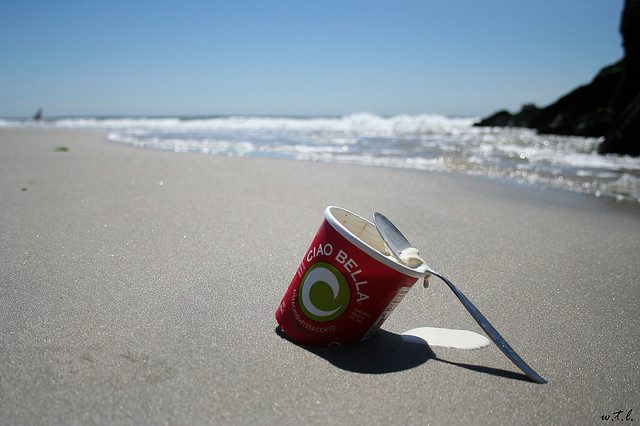 Hey Fabulous Clinicians,Welcome to the holiday period. A time for relaxation, reflection and introspect. A time where the kids are well-behaved, there are definitely no weird family issues at the fore, and you can kiss your money issues goodbye.
HA. Okay, we all know that the holidays can be really hard. Especially for those of us in private practice, this is the time of the dreaded holiday lull.
Are you in the midst of a holiday lull right now?
If you answered yes, you are not alone. Cashflow is difficult for a lot of people at this time of year.
In my own business, Purple Co, we typically see an influx of referrals in December as everyone rushes about in the weeks leading up to Christmas. But in January, most of our clients aren't available to be serviced (they apparently have this weird thing called "a life") and we see a corresponding drop in income for February.
It took a while for me to see this pattern. And before I did, I spent a lot of time beating myself up about my perceived "cash flow issues".
Is your bank account feeling the pinch at this time of year?
I was terrified by the idea of not being able to pay my bills on time. It felt like a total surprise every time the money seemed to dry up at this time of the year. So I would blame myself and buy into the negative self-talk that I couldn't do this – who do I think I am, running a business and a team of 7? Who was I kidding?
You can see the spiral, and it ain't pretty.
And then it dawned on me…
I soon realised that I really couldn't control the fact that the end of year holiday period is a quiet time for my business.
But, I could plan for it.
I like to think of the holiday lull as a sheep in wolf's clothing.
Yes, stay with me for this twisted metaphor!!
The lull comes to us dressed up in a scary outfit. It gnashes its teeth and snarls at us that we aren't good enough, that this is too hard and cash flow is too unpredictable to make a living out of.
But underneath this costume, the lull is just a sheep. It's a bit annoying and it gets in the way, but we can prod it and poke it into going where we want it to, with a little bit of foresight. We can shear it down.
Not so terrifying after all, right?
What's your quiet time?
I wrote last week about the importance of gathering the evidence you need in order to move forward and manage setbacks. The holiday lull is just another setback that you CAN manage. Do you know your business well enough to predict and plan for the quiet times?
Reflect on this now. The holidays are difficult but they don't need to derail you.
Gather the evidence, and shear those sheep.
Here's to your success,
P.S. Do you need some support in managing lulls, cashflow and setbacks to grow your business? I help private practitioners just like you to develop a plan and nail their goals. Want to know more? Click here to book a free 30 minute consult with me.
Image credit: header image by Wendy Longo.